Bellus Medical micro-needling SkinPen®
BELLUS MEDICAL MICRO-NEEDLING SKINPEN®
The latest advancement in skincare micro-therapy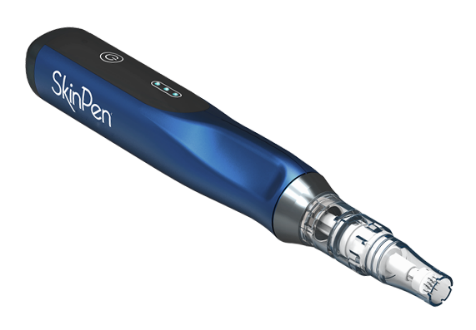 Dr. Julie Sofer's Center for Cosmetic Surgery offers the very best in professional skin care services designed to non-surgically reduce the visible signs of aging, rejuvenate and renew your skin to a more youthful and glowing appearance. Our micro-needling SkinPen® also improves the appearance of acne scars.
What are the benefits of the micro-needling SkinPen®?
The Bellus Medical micro-needling SkinPen® is a transient, non-surgical, cosmetic micro-needling device for the creation of "mico" skin punctures to improve the appearance of the skin. The unique device allows our aesthetician to control the induction of the skin's natural self-repair process. The micro-punctures trigger the skin to produce new collagen without causing any damage to the delicate facial skin.
Dr. Julie Sofer advises her patients that the micro-needling SkinPen® is beneficial in:
Reducing the signs of aging
Improving the appearance of acne scars
Rejuvenating aging skin
Treating hyperpigmentation
Improving the appearance of stretch marks
Rest assured that every visit begins with a thorough skin analysis by our certified aesthetician, followed by recommendations that will meet your facial enhancement goals.
What can I expect from my micro-needling SkinPen® treatment?
SkinPen® uses 12 surgical-grade stainless steel needles to create thousands of micro skin punctures. The procedure typically takes 30 minutes dependent on the area(s) being treated. Patients report minimal to no discomfort during their micro-needling procedure. However, Dr. Julie Sofer advises that there will be some mild swelling and redness, similar to a mild sunburn that disappears within 4 to 5 days.
Micro-needling is an effective procedure to help your skin self-rejuvenate. All skin types can benefit from micro-needling.
The best way to determine if the Bellus Medical micro-needling SkinPen® will help you achieve your facial rejuvenation goals is to contact our office today to schedule a personalized consultation with Dr. Julie Sofer. She will recommend a skin renewal program that will help you look refreshed and renewed.
Call 248-721-9545 or contact us online today.
Request a Consultation
Please fill out our contact form so that we can schedule your consultation right away.