breast augmentation
Breast Enhancement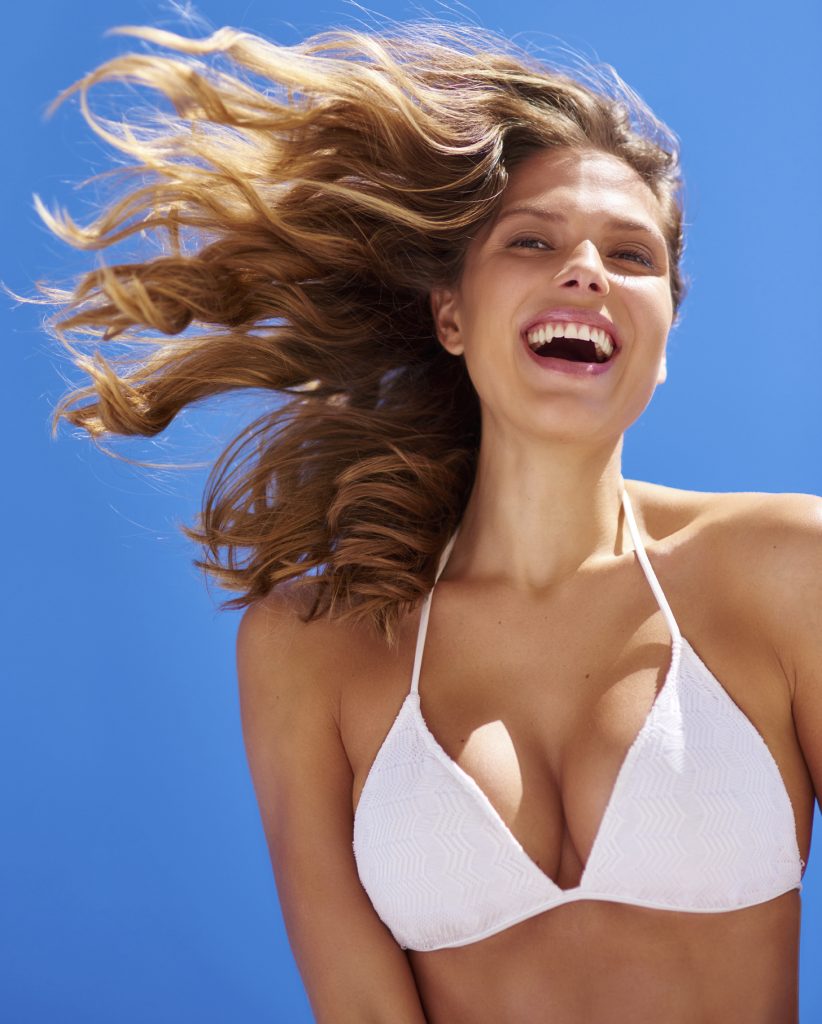 Many women desire full, shapely, beautiful breasts. In fact, breast augmentation is one of the most popular cosmetic procedures in the Genesee County. Whether you're wearing your favorite Michigan State sweatshirt or summer bikini, you'll feel comfortable in your skin – year round.
Breast augmentation transforms a woman's body by increasing bust size and creating more defined cleavage. However, breast implants also enhance a woman's self-esteem by making her feel sexier, more feminine and confident – no matter what she's wearing.
Whether you have always felt that your breasts are too small, are uneven, or they've lost volume after pregnancy or weight loss, breast enhancement can help you achieve the shape and size you desire.
Your Breast Consultation
Dr. Julie Sofer has extensive expertise in breast augmentation and uses her skill and female touch to help you achieve your aesthetic goals with the most natural-looking contours. Dr. Sofer will help you choose the breast implants that are best suited for your body to achieve your desired look and feel.
Your Breast Augmentation Options
There are several things to consider before having breast augmentation surgery, such as the material (saline or silicone gel), size and the amount of forward projection desired.
Saline implants are filled with sterilized saltwater after they are inserted into a small incision in the breast. Silicone implants are placed through a larger incision but are known for looking and feeling more natural.
To achieve the best results, implants are chosen depending on individual preference, body type and aesthetic goals. During your consultation with Dr. Julie Sofer in her Flint office you can test a variety of implants and profile styles to see which breast implants best complement your natural body shape. This is a great way to get a sneak peak at how your new breasts will look using your favorite t-shirt and experience your future silhouette.
Breast Augmentation Procedure
Breast augmentation is a safe, out-patient procedure. Breast enhancements can be performed in combination with other procedures such as a breast lift to correct sagging, uneven breasts and create more youthful breast contours. The length of surgery time depends upon the type of surgery or if multiple procedures are performed.
Depending on the results you are looking for, Dr. Sofer may decide to insert the implants under the breast tissue or under the chest muscle.
The following surgical techniques are used for breast augmentation:
Periareolar – Minimally-visible incisions are made around the outline of the areola.
Transaxillary – An incision is made in the natural fold of the armpit tissue from the armpit to the breast, after which the implant is placed behind the nipple.
Inframammary – The incision is made along the crease or fold of the breast.
Recovery
After you have breast implants in Flint, you will return home the same day. Expect to have some bruising and swelling during this time. As you heal, your beautiful breasts will be revealed. Patients must wear post-operative bra (similar to a sports bra) for several weeks. You may return to work and light activity around five to seven days after surgery. To allow your breasts to heal properly, avoid vigorous exercise and heavy lifting for 4 to 6 weeks.
Why consider a breast augmentation with Dr Sofer?
If you are unhappy with the size or shape of your breasts, consider breast augmentation (breast implants) at Dr. Julie Sofer's Center for Cosmetic Surgery in Flint, Michigan. Get the body you desire from the hands of a skilled surgeon with a female touch.
Breast enhancement can be a life-changing experience. It not only creates beautiful breasts and body contours, but also a restored sense of femininity and self-confidence. If you are considering Breast Augmentation, we recommend you contact our office to schedule a personalized consultation with Dr. Sofer. Call 248-721-9545 today.
Request a Consultation
Please fill out our contact form so that we can schedule your consultation right away.