eyelid lift
Rejuvenate your Eyes
Do you look older than you are due to drooping eyelids, bags and puffiness? If so, an eyelid lift or blepharoplasty can help restore your eyes to a more youthful appearance. A blepharoplasty (upper eyelid lift) removes excess eyelid skin (loose skin) and opens up your eyelids. A lower eye procedure may also be recommended to correct puffiness (bags) under the eye.
Why do women and men desire an eyelid lift?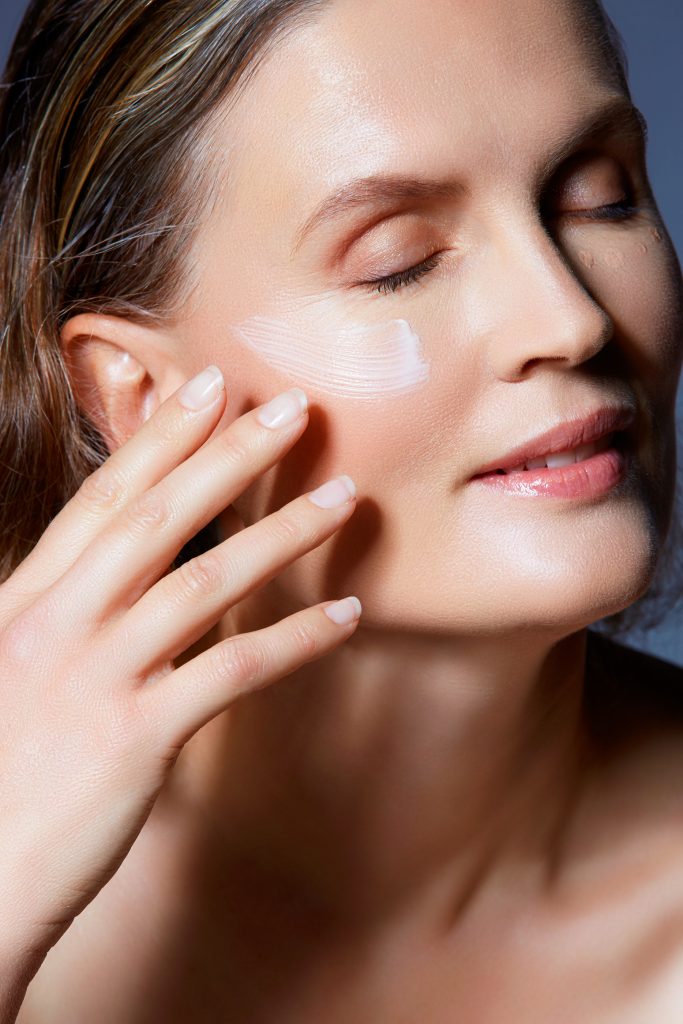 As we age the very delicate skin around our eyes begins to show wrinkles and fine lines. You may also be experiencing a drooping of the skin on your eyelids and puffiness beneath your eyes. In fact, your vision may even be affected by droopy eyelids.
If you desire to refresh your appearance, an eyelid lift can help restore your eyes to a more youthful appearance. An eyelid surgery will not eliminate dark circles and crow's feet (deep wrinkles) around the eyes, so additional cosmetic procedures may be recommended to accomplish your eye and facial rejuvenation goals.
Additional procedures that may be recommended include:
BOTOX® Cosmetic
Dermal fillers
Expert skin care.
Dr. Julie Sofer will discuss your eyes and facial renewal goals, examine your face and skin, and provide you with recommendations to accomplish your goals and achieve natural-looking results.
How does Dr. Julie Sofer perform eyelid lift?
An eyelid lift, or blepharoplasty is a surgical procedure that requires local sedation. Dr. Julie Sofer will advise you if general anesthetic is required. An eyelid surgery is a delicate procedure requiring surgical training and expertise as a small incision is made in the skin fold in the eyelid. This incision allows Dr. Sofer to remove the sagging skin on the upper lid and to restore your eyelids' natural, youthful appearance.
Dr. Sofer advises her patients that an upper eyelid surgery is different from a lower eyelid surgery and two separate procedures may be necessary. In a lower eye rejuvenation procedure an incision is made to treat the excess fat deposits and puffiness. This incision is referred to as a transconjunctival incision. Dr. Sofer hides all incisions within her patient's skin folds.
During your cosmetic eye rejuvenation surgery, Dr. Sofer will precisely determine how much loose skin and excess fat deposits to remove and then tighten your muscles based upon your bone structure and symmetry of your eyebrows.
An eyelid lift is performed in an outpatient surgical center and takes from one to three hours to complete depending if you are having upper and lower eye surgeries.
What is the recovery process and what results can I expect from my eyelid lift procedure?
Dr. Sofer counsels her cosmetic eye renewal surgery to expect some bruising and swelling. Application of cold packs on the first day will reduce your swollen eyelid and keep bruising to a minimum. After 48 hours, warm compresses are recommended to aid in healing. Some discomfort will be felt for the first few days while you are healing, and you should not wear eye makeup.
Why consider an eyelid lift in Flint, MI?
I was very comfortable with Dr. Sofer and her staff. Very happy with my results! -Dawn
An eyelid lift is an excellent procedure to help you rejuvenate your facial appearance. If you are considering a facial rejuvenation procedure, please contact our office to schedule a personalized consultation with Dr. Julie Sofer, call 248-721-9545 today.
Request a Consultation
Please fill out our contact form so that we can schedule your consultation right away.